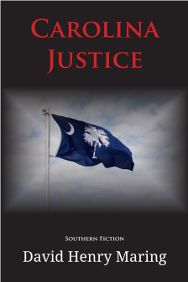 It's 1948, and World War II has ended. But the social structure of apartheid supported by state law remains intact in the small southern port of Georgetown, South Carolina. The cord connecting Georgetown's residents, many of whom have grandparents who were subjected to slavery, is tenuous at best.
When two of Georgetown's white women are brutally raped and murdered, residents become both incensed and frightened. With race relations already strained, the heinous crime incites a lynch mob, which attempts to hang an African-American veteran. His only remote connection to the crime is a facial scar he received while serving his country in the War. Racial prejudice overshadows both the evidence and humane sensibilities, but the sheriff intervenes before the mob can deliver their brand of justice.
The governor activates the state militia when the Ku Klux Klan challenges the legal system. As the murder case goes forward, residents representing the broad spectrum of the social, political, and racial hierarchy emerge to defend their causes. As the next generation takes the helm following this crisis, the foundations of an unjust social order begin to crumble.